Red-Out Soothing Sheet Mask - x12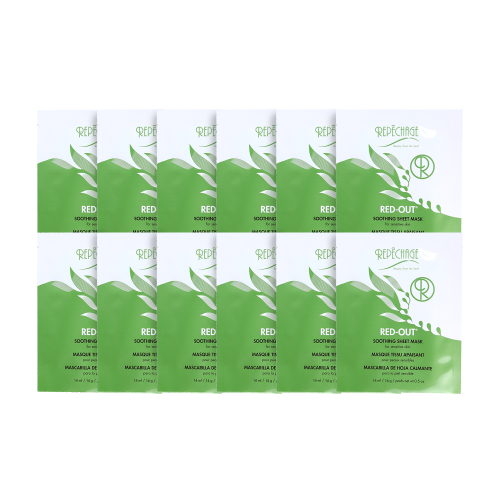 Item code:
RPROSMS
Brand:
Repechage
Product Type:
Face
Size or Pieces:
12 Sheets
Product Line:
Red-Out
Availability:

Available

Free Shipping
Quantity:
Description
A Sea of Calm for Sensitive Skin! Repêchage® Red-Out® Soothing Sheet Mask helps to reduce the appearance of redness caused by the environment and stress. This sheet mask utilizes the blend of vitamins, minerals, trace elements, amino acids and antioxidants found in seaweed extracts. These are combined with skin softeners such as Allantoin, Aloe, Hyaluronic Acid and Mirabilis Jalapa extract to bathe skin in moisture while it helps to soothe the appearance of the skin. Skin will look soft, smooth and ageless. Use once or twice a week to help lessen the visible appearance of redness on the skin, restore moisture, before a special event, or in the morning before makeup.
Directions:

(1) Wash face with a cleanser suitable for your skin type.
(2) Tear open packette, unfold mask and apply directly onto face.
(3) Once mask is in place, peel off plastic top at the notch and discard.
(4) Adjust mask to fit tightly to the contours of your face and leave on for 10 - 15 minutes.
(5) After proper time has elapsed, remove mask, but do not rinse. Follow up with appropriate Repêchage® serum and moisturizer. Use it day, night, when traveling or during sleep.