Biolight Ampoules x25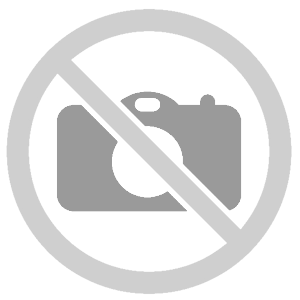 Item code:
RPBLA
Brand:
Repechage
Product Type:
Face
Size or Pieces:
25 sachets
Product Line:
Biolight
Availability:

Available

Free Shipping
Quantity:
Description
This breakthrough serum contains three unique peptides to help brighten and even the appearance of skin tone due to the sun and age. Our exclusive Laminaria Complex contains seaweeds combined with Willow Bark, Gotu Kola and Licorice extracts to help reveal younger looking skin and uncover a complexion that looks more radiant, luminous, and even toned. Benefits last with regular use.
Beyond Brightening
"I use it daily. Light, non-greasy, you will love it even in a humid climate" — Lydia Sarfati
Apply daily under BIOLIGHT™ Daytime Protection Cream.
HOW TO USE

After cleansing and toning apply evenly over skin. Use twice daily.

KEY INGREDIENTS

Laminaria Digitata & Ascophyllum Nodosum - Sea Plants
Our proprietary blend of these EcoCert seaweeds. Natural sources of 12 vitamins including B12, C, E, K and Beta Carotene, 18 amino acids, and 42 trace elements. Essential fatty acids Alginic Acid - a polysaccharide - helps to lock moisture into the skin.

Glycyrrhiza Glabra (Licorice) Root Extract
Ingredient known for brightening the appearance of the skin.

Salix Alba (Willow) Bark Extract
Extracted from the white willow tree (Salix Alba). Helps with mild exfoliation of dead skin cells to reveal a more youthful complexion.

Gotu Kola (Centella Asiatica Extract)
A natural plant known in Asia for its beneficial effects.

Citrullus Lanatus (Watermelon) Fruit Extract
This highly purified Watermelon Extract. Contains naturally occurring vitamins, carbohydrates and amino acids.

Chondrus Crispus (Carrageenan)
Derived from red algae known as Irish Moss (Chondrus Crispus), Carrageenan is a gel with excellent emollient properties.

Citrus Aurantium Dulcis (Orange) Extract
Rich in trace elements and mineral salts as in the fresh plant.

Sodium Hyaluronate (Hyaluronic Acid)
Extremely moisturizing to the skin. Natural moisturizing polysaccharide present in the skin. Is known to hold 100x its weight in water.

Multifruit
A concentrated blend of alpha hydroxy acids (AHA) found naturally in bilberry, sugar cane, sugar maple, orange and lemon. Helps to exfoliate dead skin cells.

Anthemis Nobilis (Roman Chamomile) Flower Oil
Extract made from the daisy-like white and yellow heads of the Chamomile flowers.

Rosmarinus Officinalis (Rosemary) Leaf Extract
Obtained from the leaves of Rosmarinus Officinalis, proprietary extraction.

Salvia Officinalis (Sage) Leaf Extract
Obtained by extraction from the flowering plant Salvia Officinalis, a small evergreen perennial native to the Mediterranean region. Smells and tastes like camphor. Has a strong astringent property. Proprietary extraction.