AG CREAMY LIPSTICK SILKY NUDE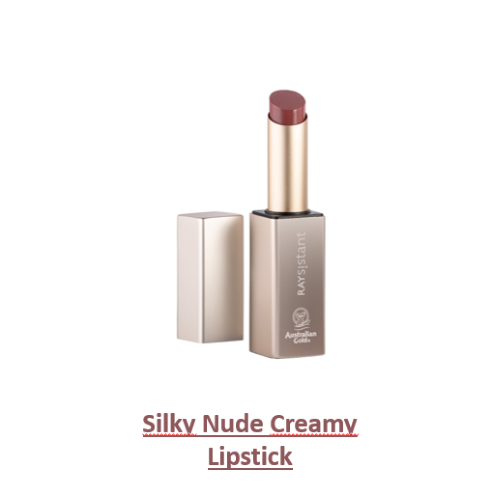 Price:

€

23,90

VAT included (18%)

Item code:
AGLSSN
Brand:
Australian Gold
Product Type:
Makeup
Availability:

Available

Free Shipping
Quantity:
Description
Nuance: Nude-Pink Rouge
Feature: Volumizing, Moisturizing
Finish: Creamy Glossy
Coverage: Medium-Sheer
Creamy, sheer texture for a lipstick with a delicate nude shade enriched with fine Coconut Oil, Cocoa Butter, Vitamin B3 and Caffeine for a nourishing and anti-aging action. Ginger Extract and African Pepper Resin Oil act as techno-filler actives giving an immediate filling and volumizing effect. The extremely smooth and comfortable texture for a super easy application will make this lipstick the best choice for a fast yet complete look. Nude shade and delicate medium coverage for a lipstick that can be easily applied and adheres immediately to the lips defining them with impeccable precision. This intense Rose Rouge suits all complexions enhancing the natural beauty of the lips and thanks to its soft finish it can be used in different occasions.
Key Ingredients:

Ginger Extract and African Pepper Resin Oil: mix of natural ingredients with volumizing and plumping effect.

Caffeine and Vitamin B3: active ingredients with energizing and anti-aging action.

Coconut Oil: oil that can prevent and fight skin aging.

Cocoa Butter: multi-action butter rich in anti-aging antioxidants like polyphenols. It reduces inflammation and helps strengthen skin's natural protective barrier.