ADORABLY BLACK 250ML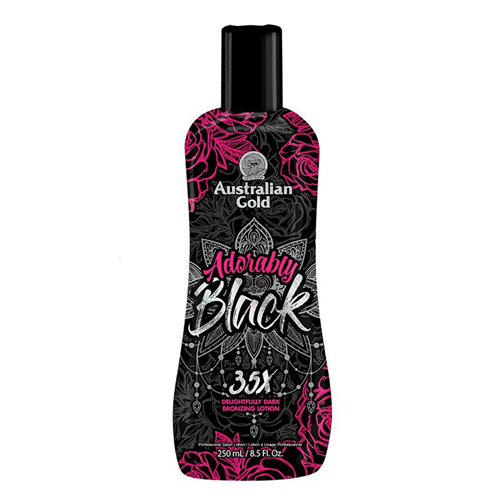 Price:

€

39,90

VAT included (18%)

Item code:
AGAB
Brand:
Australian Gold
Product Type:
Sun
Size or Pieces:
250ml
Availability:

Available

Free Shipping
Quantity:
Description
Do you want a flawless, adorable tan?
Adorably Black blends DHA flawlessly with Natural Bronzers for immediate and delayed stunning dark results making it ideal for those looking for deep, dark results.
Energising Beet & Berry Smoothie utilises Beetroot and Raspberry Extracts which infuse skin with powerful antioxidants, helping to improve skin tone for a youthful glow.
Hemp Seed Oil contains the perfect balance of Omega 3 and 6 essential fatty acids which condition and moisturise, while a combination of Silicones hydrate, leaving your skin irresistibly smooth, with a velvety after-feel that is sure to captivate.
Australian Tea Tree Oil has been added to help prevent any after-tanning odours, leaving you looking and feeling fresh after your tanning session.
Fragrance: Wild Berry Punch
Size: 250ml
Top Tip: Perfect if you want a fruity lotion which will give you both immediate and delayed colour development!